First things first, Argentine football's second division is no longer called the Primera B Nacional. The "B" has been dropped and it is now simply known as the Primera Nacional. Which may seem odd, but don't forget, England's League 1 is their third division. So just go with it.
For a quick recap, the Primera Nacional will have 32 teams split into two groups of 16. There will be 30 matches, each team playing the rest of the opponents in their zone home and away. The top team in each division will play for the championship of the league with a promotion to the Superliga at stake. The teams in second, third, and fourth will play a mini-tournament to determine the second promotion spot.
32 teams. Two promotions. Two relegations (no promedios).
#PrimeraNacional Con este video se presentó, en el Predio de Ezeiza, el nuevo torneo de @AFA. pic.twitter.com/rGSUgrPFtt

— AFA (@afa) August 1, 2019
In concept, it sounds simple enough. But 32 teams are way too many to break down one by one. So, as we preview the Primera Nacional's new season, let's instead focus on some of the players that you may be familiar with as well as a couple of the potential teams that could be a part of the promotion picture.
Players You May Recognize
Patricio Toranzo (Almagro)

While 37-year-old El Pato has played for half a dozen clubs, the majority of his career has been spent with Huracan. The winger joins the greater Buenos Aires club just hours before the transfer window's closure. He made two appearances for the national team under Diego Maradona.
Pablo Ledesma (Alvarado)

A ten-time title winner with Boca, the Cordobés midfielder most recently helped Patronato stave off relegation last season. Though his previous club managed to stay up, this season he will once again have the goal of helping his club play next season in the Superliga.

Mauro Matos (Barracas Central)
A San Lorenzo legend for the important goals he scored in their 2014 Libertadores campaign. The 37-year-old has previously spent time earlier in his career in the second division with All Boys. Last season he played for Atletico Tucuman.
Clemente Rodríguez (Barracas Central)
Rodriguez may be 38 years old, but he has plenty of experience to help a club fighting for promotion. He has played for Boca on three separate occasions, Espanyol, Estudiantes, São Paolo, and most recently, Colón.
Ricardo Noir (Belgrano)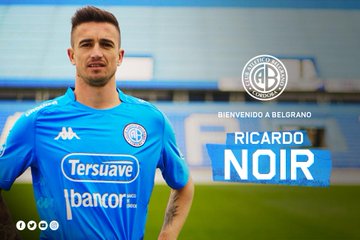 Noir is a product of the Boca academy. His best season came back in 2014 when he helped Banfield gain promotion from the B Nacional. He has also played for Newells, Racing, Huracán, and was champion with Universidad de Chile in 2016.
Pablo Vegetti (Belgrano)

Possibly not a well-known name to those who only follow the Superliga, but Vegetti was last season's top goal scorer for Instituto. He scored 15 goals in 23 matches and was wanted by clubs throughout South American, but decided to stay in Córdoba and join Belgrano. His best spell in the top flight was with Gimnasia.
Carlos Carbonero (Ferro)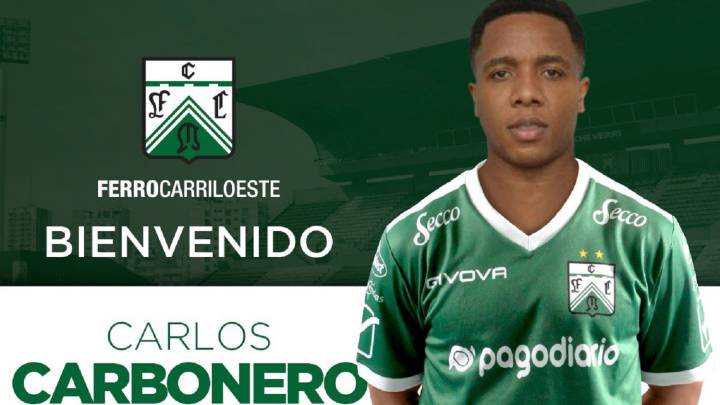 One of the best signings of the transfer window, Carbonero represented Colombia as recently as the 2014 World Cup. In Argentina he has played for Arsenal, Estudiantes, and was champion with River in 2014.
 Daniel Díaz (Nueva Chicago)
Another well-established veteran, at age 40 Cata Diaz has split his career between Argentina, Mexico, and Spain. Best known for his time in Argentina with both Rosario Central and Boca. He also has 12 caps for the national team.
Juan Mercier (San Martín de Tucumán)
A champion of the top flight with Argentinos Juniors and champion of South America with San Lorenzo. He most recently played for the blue side of Tucuman before crossing over this season.
Promotion Candidates
The first place to start is with the clubs who most recently went down. The last two seasons saw a team gain promotion after having spent just one season in the second division. The four clubs that were relegated last season will look to perform the same feat.
Belgrano
San Martín de San Juan
San Martín de Tucumán
Tigre
Of those four, Tigre should be the clear favorite. They finished ninth in last season's Superliga and won the Copa Superliga, which gave them a spot in the 2020 Copa Libertadores. The opportunity to play in the Libertadores would make Tigre an attractive destination to players who would normally not consider a second-division side.

The next area to look at are the clubs that came close to promotion last season but fell short. Last season two clubs finished in a tie for first place, Sarmiento and Arsenal. They played a one-off match for promotion, which was won by Arsenal. Sarmiento then joined the teams that finished third through ninth for the mini-tournament.  The second promotion spot was won by Central Córdoba. The other teams that came close to promotion last season were:
Sarmiento
Nueva Chicago
Almagro
Platense
Gimnasia (Mendoza)
Indepentiene Rivadavia
Brown de Adrogué
Any one of the teams 11 teams mentioned could gain promotion, but the truth is, all 32 are candidates. At this point it is impossible to make an educated predication. At this time last year, Central Córdoba had just been promoted to the B Nacional and in just one season, they gained their second straight promotion, this time into the Superliga. It could once again be one of the recently promoted teams that takes another leap.
One of those that you should keep your eyes on is Barracas Central. Not only did they just add two well established players to their squad, the club's chairman is a man named Claudio Tapia. Ever heard of him? He just happens to be the President of Argentine football. Without going into too many details, last season's promotion has been accused of certain levels of chicanery.

This is a story all too familiar to Argentine football fans. Former President Julio Grondona founded Arsenal de Sarandi, a tiny club that eventually climbed their way up to Argentina's top flight. We could be in for a repeat performance.
Thursday evening the Primera Nacional kicks off with Chacarita Juniors hosting All Boys. Below is the complete fixture list for the opening weekend.

For anyone living outside of Argentina, it can be quite difficult to keep up with the happenings of the Primera Nacional. We here at Golazo will try our best during the season to keep you abreast of the latest news in the battle for the top flight.
Jimmy lived in Córdoba, Argentina as a teenager and is still an active Socio for his beloved club, Belgrano. He currently lives in Seattle, WA and runs the Belgrano – English twitter account.